La Tabaccheria Extreme 4Pod Aroma Shot Series White Caput Mundi 20ml
Capvt Mvndi White, the famous aroma of the Gran Riserva Line in the Liquid Electronic Cigarette version 20ml Aroma Decomposed format, a Limited Edition made by La Tabaccheria, a great classic in the Gran Riserva version.
TASTE: TOBACCO EXTRACTS.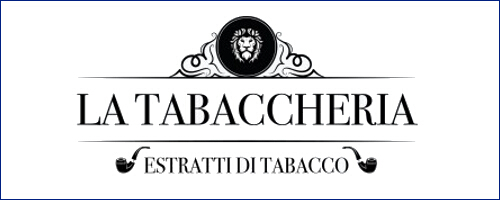 CAPVT MVNDI WHITE from the GRAN RISERVA Line made by La Tabaccheria in Limited Edition, is a Triple Concentration Aroma for Electronic Cigarettes. Capvt Mvndi is an aroma made in oak barrels; the Gran Riserva line has unique olfactory and gustatory characteristics of its kind. In fact, the Aging in Oak confers some peculiarities such as softness, roundness and depth, which make the final product not only complex but also elegant and prestigious.
Let yourself be conquered by the taste of the capital, with the Tobacco Caput Mundi.
As always, La Tabaccheria wanted to create an aroma, which could finally represent the ideal product for the lover of organic tobacco extracts, especially in combination with non-regenerable atomizers and pod mods.
Tipologia Gusto

Tabacco Distillato

Quantità

20 ml

Capacità del Flacone

60 ml
Customers who bought this product also bought: